Testimonials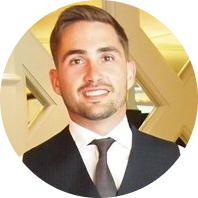 Thank you for your continued partnership throughout my tenure within the Indian sub-continent. We both strived to build our success upon the foundation of service excellence, always ensuring that our customers' needs are of primary importance.

I would like to extend a special thanks to the GAC family and wishing you the best globally !
Bruno Gomes
Senior Manager Regional Cargo – NEA
Qatar Airways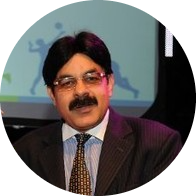 GAC logistics is AIr India's number one logistics partner and has been associated with Air India at multistations at all the four regions of India. I as ED Cargo found Mr Chetan Kohli Managing Director of GAC to be highly professional, competent, updated and reliable.He leads his team from the front.

The GAC team keep themselves abreast of changing rules and regulations of GOI/ Customs/ Airline and Airport processes to ensure smooth movement of freight for the shippers and associates which has resulted in exponential growth in the carriage by GAC and making them the market leader.

My best wishes to Mr Kohli and Professional team of GAC..
Nirbhik Narang
ED Cargo
AIR INDIA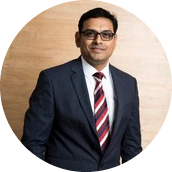 I've worked with Chetan Kohli and his dynamic team at GAC Logistics during my tenure as Regional Cargo Manager, South Asia, Middle East & Africa for Cathay Pacific Cargo between 2014-2018.

It was indeed a pleasure to collaborate with GAC Logistics team on various business opportunities. They have consistently demonstrated high level of professionalism and service standards throughout.

My best wishes to Chetan and his team at GAC for a successful future !
Anand Yedery
Regional Head of Marketing and Sales
South Asia, Middle East & Africa
Cathay Pacific Airways Limited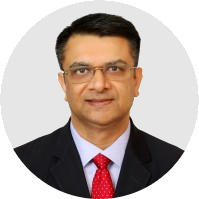 It has been a 24year long association with Chetan Kohli, Founder & MD, and the amazing team at GAC Logistics during my various roles with cargo divisions at Air France KLM and Qatar Airways

Chetan's passion for this industry, relentless commitment, and resilience, backed by a very strong team of customer centric professionals, has been instrumental in the growth of GAC logistics over the last two decades

GAC lives by their mission and values that has enabled them to continuously achieve its vision. Their drive to excel, innovate and to stay ahead of the game has been a catalyst in their success

It has been an honor, privilege and joy to have had this great association with Chetan & the team at GAC Logistics.

I wish them continued success in the years to come and look forward to many more good years of working together
Kunal Bhatt
Vice President, Cargo Revenue Management & Business Solutions
Qatar Airways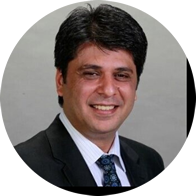 I had the opportunity to work with Chetan and GAC logistics during my tenure as the Regional Cargo Manager – South Asia, Middle East and Africa.

I had the pleasure to partner with GAC logistics on various projects, industry initiatives, and business opportunities.

Chetan has a global vision and leads his team from the front.

I wish GAC logistics all the very best and success.
Ashish Kapur
Area Manager Northern Europe
Cathay Pacific Airways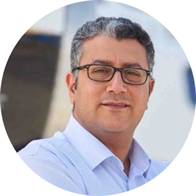 Thank you all for your great support; GAC continues to be a key partner of Qatar Airways Cargo in India. We have enjoyed a mutually fruitful partnership for nearly 20 years. GAC's management provides a clear growth vision and addresses the local market needs.

We are very proud of our achievements together and wish GAC's team all the best.
Ehab Matta
Senior Manager Regional Cargo
ISC, ME & PAK
Qatar Airways